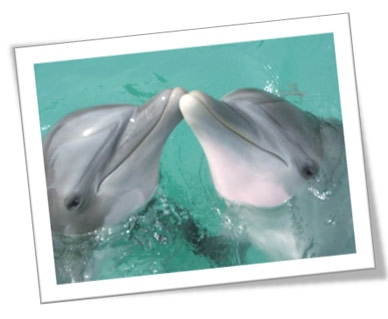 When you're an entrepreneur, the level of success for your business is largely connected to the amount of effort you put into it.
Some business owners tend to celebrate a strong business relationship and work to maintain it. After all, when business is good, there's no reason to rock the boat. But others – especially those of us with a true entrepreneurial spirit – are never satisfied. We're constantly looking at ways to take it to the next level, to make a strong business relationship even stronger.
Earlier this month, CNBC published a business feature story with the headline, "Secrets of Successful Entrepreneurs." I am proud to say that I was one of the entrepreneurs they highlighted. The portion that focused around me was centered around an already-solid business relationship I had with one of my clients.
I wasn't concerned about the business relationship I had with this client. We were working well together – so much so that our correspondence was pretty much limited to phone and email communications. But in an effort to learn more about how my site could jump to the next level, I scheduled a face-to-face meeting. The CNBC post explains it nicely:
"Both sides were happy with the relationship, and as a result had done all of their communicating through email and the phone — but this time, [Collier] decided to make the trip out to see them in person. While there, he learned that the conversion rate for the company's job postings wasn't the 20 percent he thought, but closer to 50 percent — and the company was eager to do more business with the site."
That one meeting was such an eye-opener that I started setting up other face-to-face meetings with other customers. Just by sitting down and talking with them, really getting into the heart of the relationships, I was able to drive a 700-800 percent increase in revenues over 18 months – all because I actually took the time to sit down and chat face-to-face with my clients.
Too often in business, we let technology drive the relationships with have with our vendors, partners and customers. While the Internet and all that it offers has helped us expand our businesses geographically, well beyond our physical location, it has also forced us to communicate with each other over middle-of-the-night emails and faceless conference calls.
The idea of having a face-to-face meeting with a client is as old as business itself. Yet, in an age where business relationships are sealed over e-mail, it's important to take a step back from time-to-time and take an old school approach.
If that's what it takes to stay one step ahead of a frenzied, always-on business environment, then so be it.
Related Posts:
● Social responsibility: Yes, supporting a cause can be good for business
● An investor-free company has flexibility to adapt, grow and succeed